The Mystery of San Nicandro
Simple, classic and beautifully designed, the digital component of The Mystery of San Nicandro is an engaging, user-friendly interactive online companion to the broadcast documentary, produced by Matter of Fact Media for CBC/documentary.
Utilizing rich-media and interactive features within a simple modular framework, the Mystery of San Nicandro website is an easy to navigate educational resource for people interested in learning more about the key topics and characters in the film, with complementary information, photographs, videos, artifacts and interactive features designed and curated to extend viewer knowledge beyond the scope of the one hour documentary. The website will be positioned as a destination and hub not only for people who have seen the film and want more information, but for a broad audience searching for online resources about Judaism in Italy, conversion, ancestral roots and explorations of identity.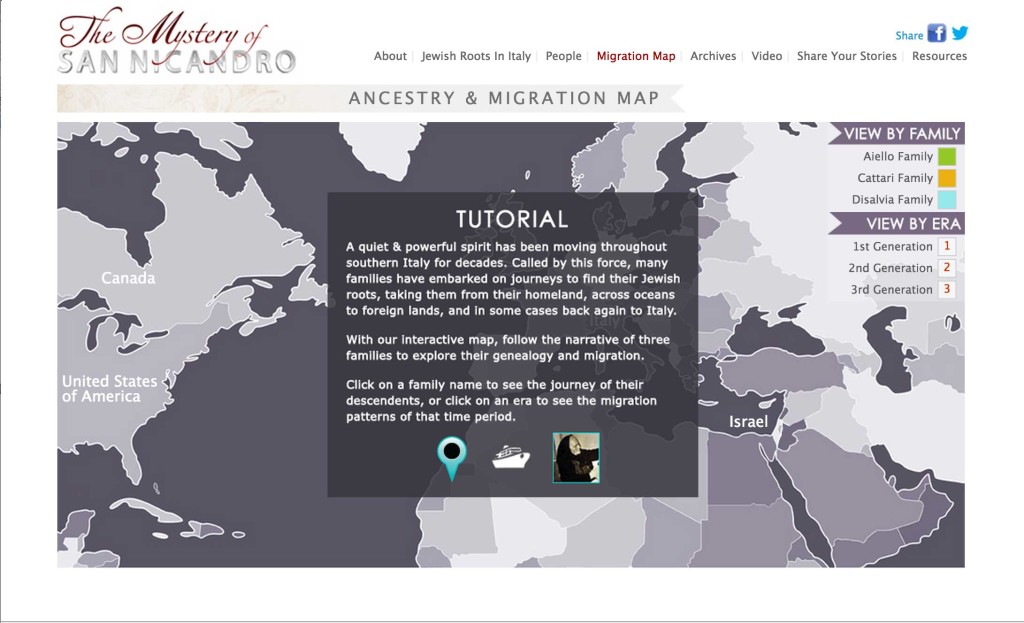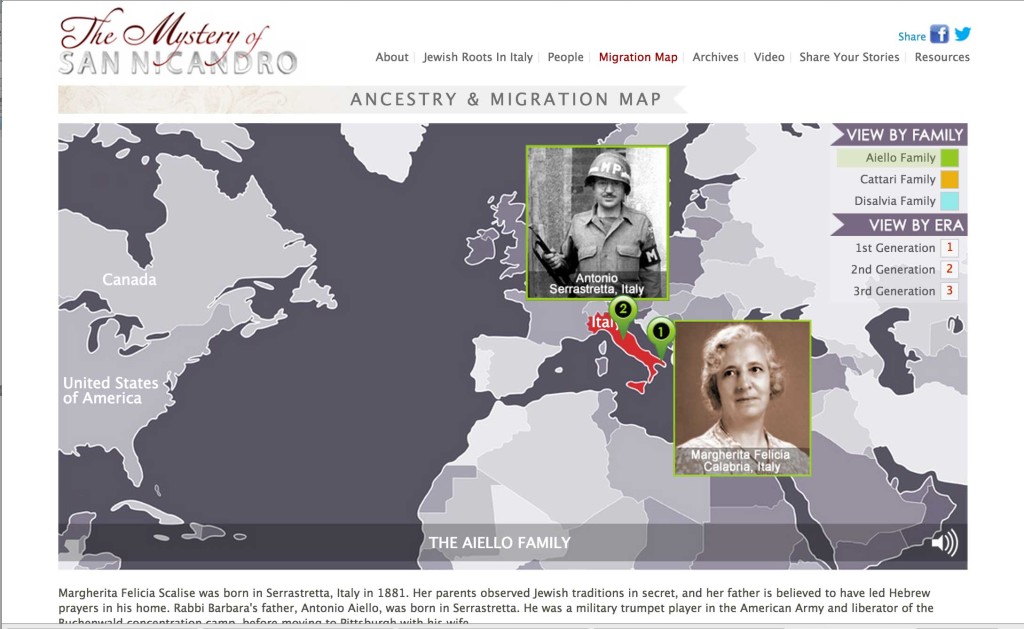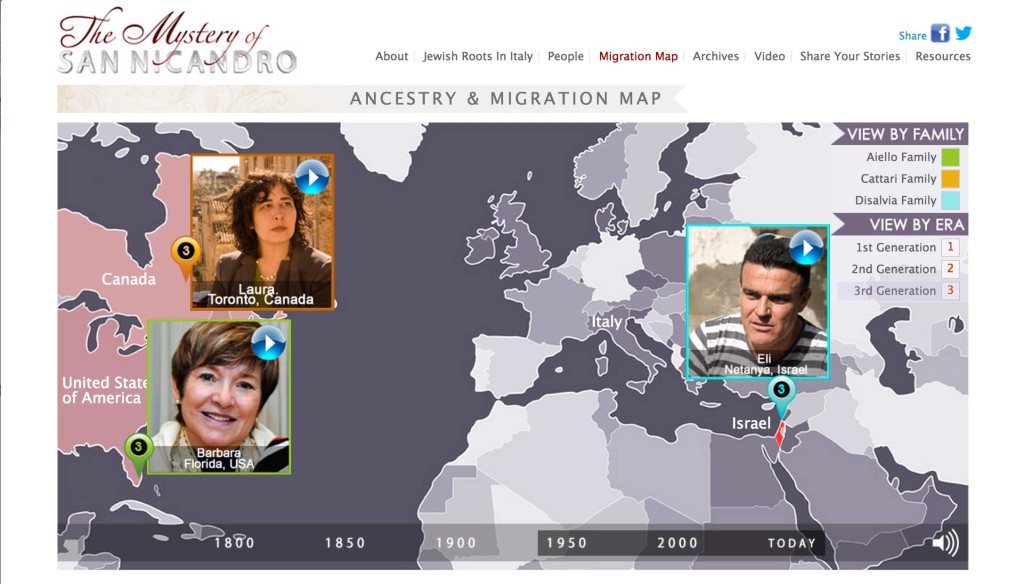 The website features additional information about the key topics and lead characters of the film, presented in an aesthetically compelling narrative format that is rich in visuals.
This engaging and educational digital companion project includes rich media content, and several interactive features including a narrative map of ancestral migration, a collection of real artifacts tied to the film, and a portal for people to share their own stories and photos of artifacts.