TVO Future Now
Future Now is a convergent media project designed to be a platform for discussion and for exploration around the issues put forward by the TVO documentaries Avatar Secrets, an interactive documentary for the iPad, and Life After Digital, a television documentary.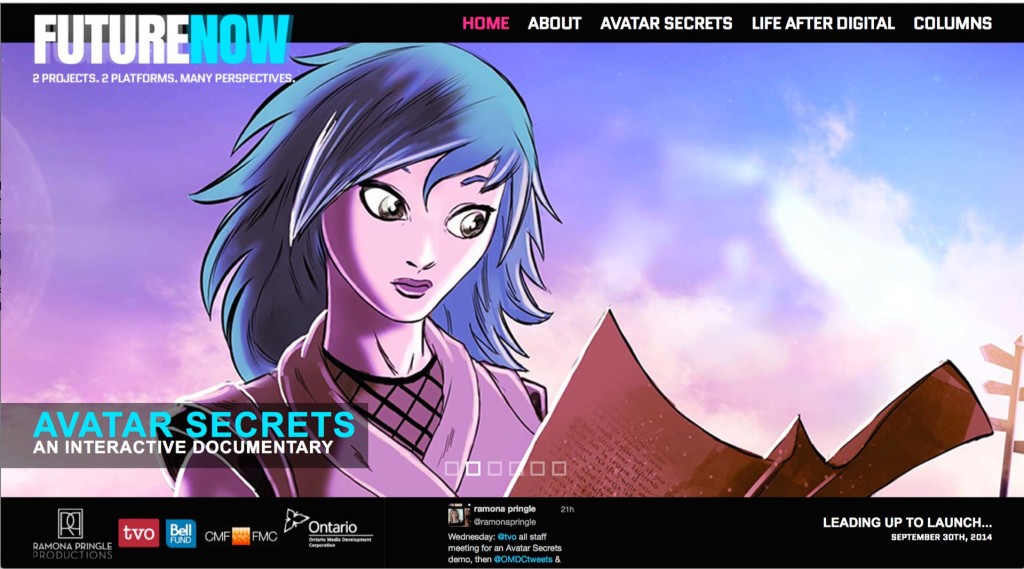 TVO Future Now is formatted as an online magazine, where viewers can learn more about both documentaries, and then dig deeper into the issues they explore.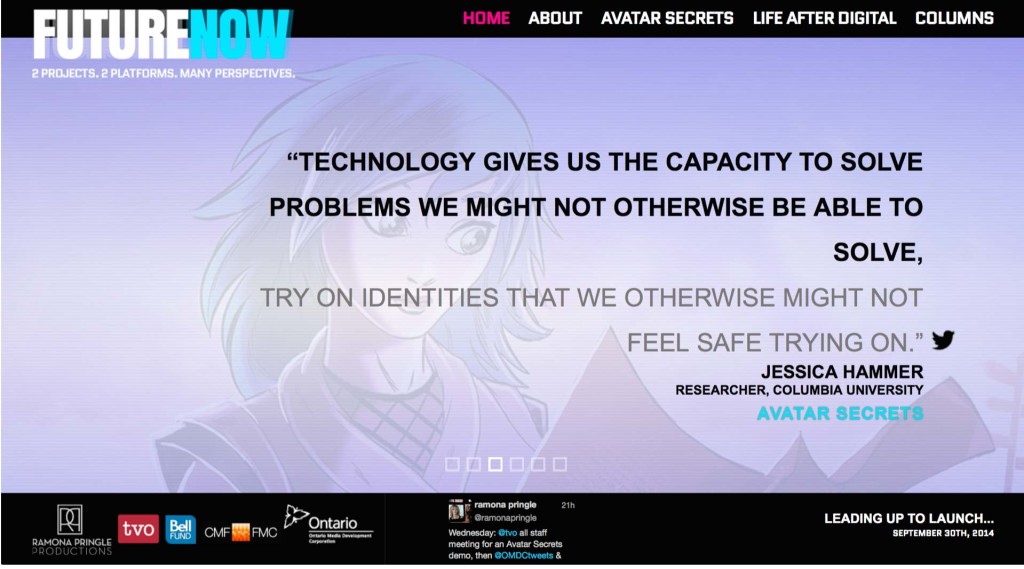 Each week, the editorial team posts thought provoking quotes and sound bites from both of these projects, meant to make you think about the ways digital technology is impacting human life — and to reflect on your own goals, behaviours, and opinions.
Viewers then have an opportunity to 'vote' on each idea presented via our interactive poll. After they've voted, viewers then have the option to dive deeper into the site to learn more about the documentary projects, and about the digital themes that impact all of our daily lives.
TV Ontario is a public broadcaster, and as an extension, Future Now was designed as its digital equivalent: A resource for the public to engage and discuss important issues that arise from the hybrid reality that our digital devices foster.