Rdigitalife
Rdigitalife is a web portal and multiyear research undertaking. The project includes a web series, articles, special features and collaborations, including installations, live events, Twitter chats, and partnerships with major media outlets.
Rdigitalife features interviews with some of the most prominent figures in the world of tech, robotics, and social media, with a commitment to featuring a balanced and representative roster of expertise including a strong focus on women in tech.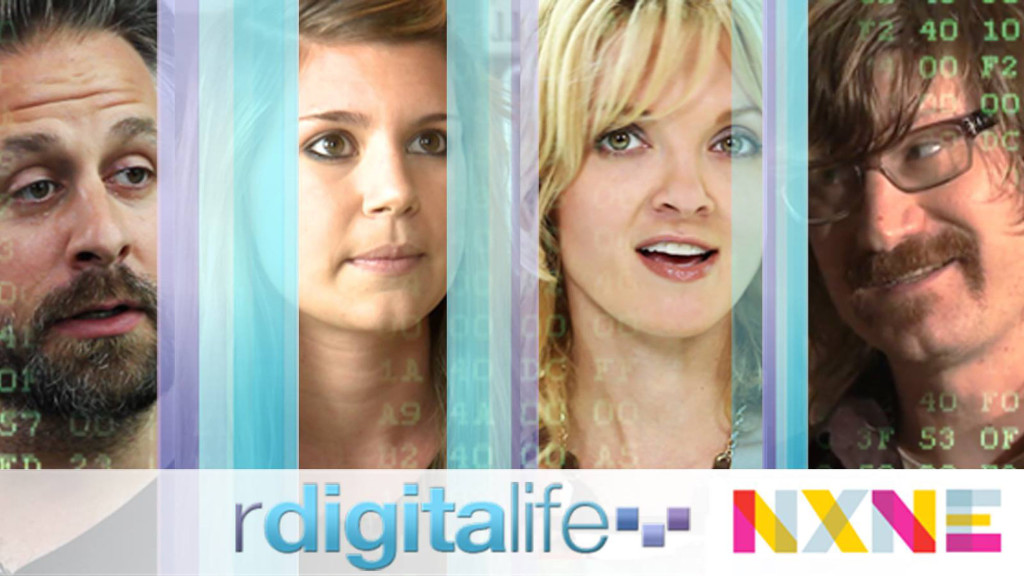 This is the future. It's here, it has arrived. We can connect to the opposite side of the world in a matter of seconds, we have smart machines that rival the intelligence of people, and we're so glued to our devices they've practically become appendages. So, what does all of this mean? What impact does this constant connectivity have on our relationships with each other, and with the world around us?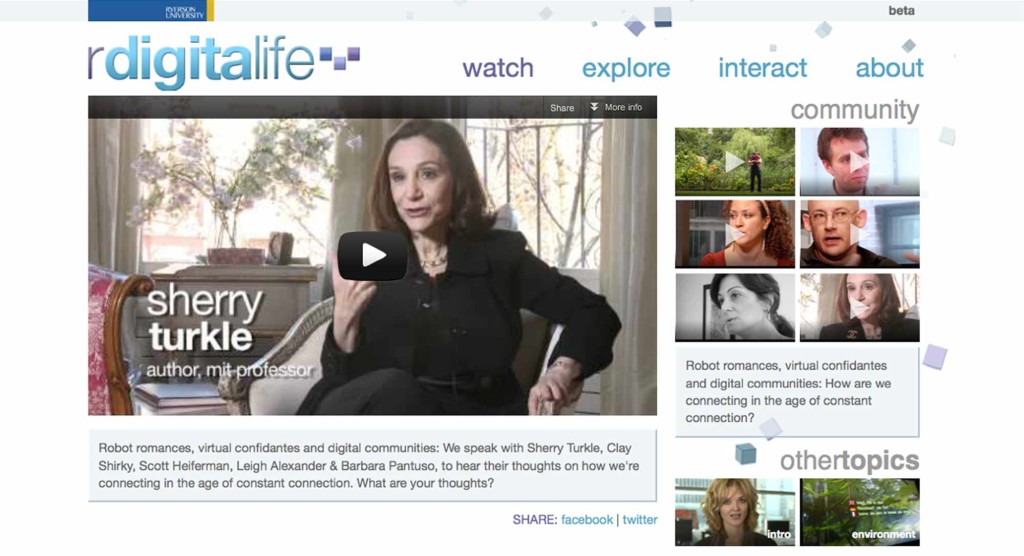 How do we foster conversations about technology that have less to do with gadgets and apps, and more to do with human beings?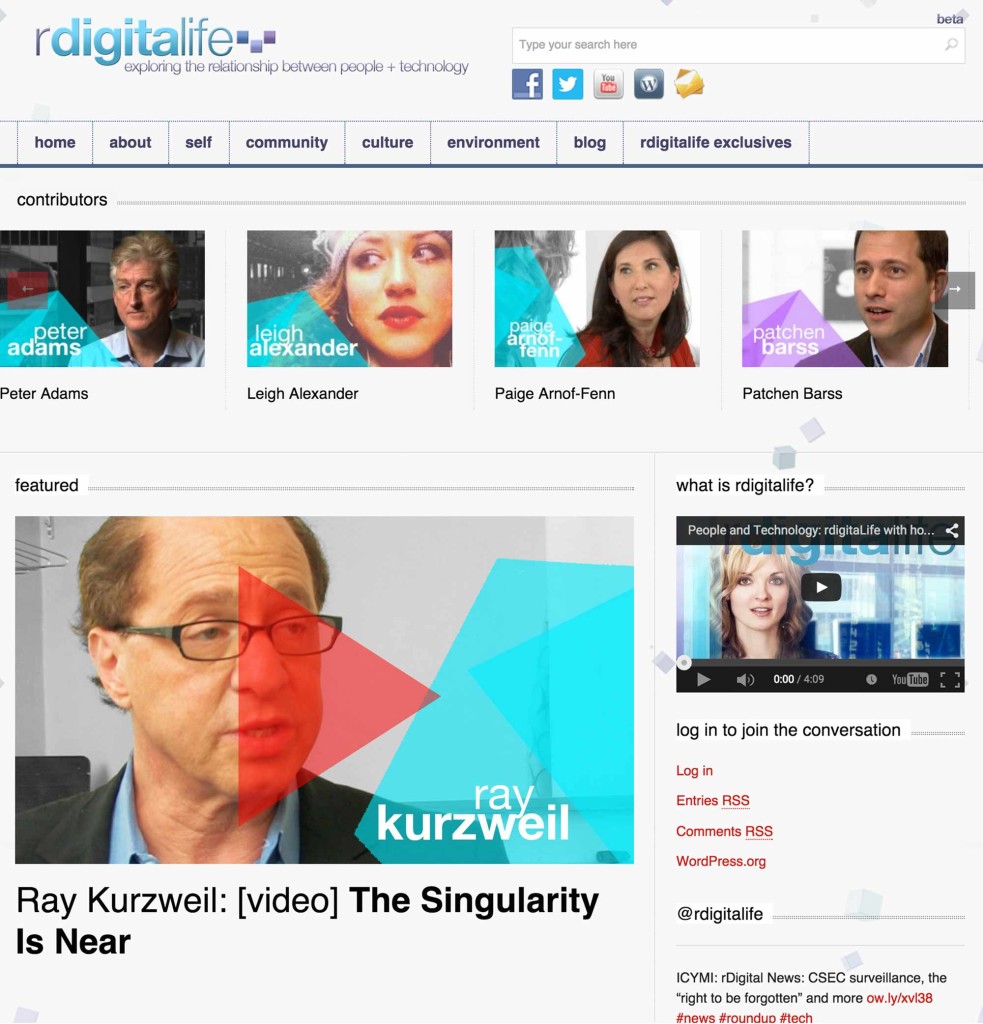 That's the question that drives Rdigitalife. We've talked to engineers and innovations, artists and storytellers, academics and enthusiasts, with the goal of exposing viewers to multiple perspectives on topics ranging from innovation to artificial intelligence, and from privacy to social currency. We want to spark debate about the nature of our connections – to our devices and to each other, and to inspire people to ask questions about what role technology plays in our lives, from the incredible opportunities and possibilities, to the unseen and unintended consequences.
We think of it as "reverse engineering a future that we want to be a part of."
Interviewees include:
Sherry Turkle, Clay Shirky, Ray Kurzweil, Leigh Alexander, Paige Arnof Fenn, Sonia Arrison, Patchen Barss, Asi Burak, Tony Burman, Thiago Caires, Kat Cizek, Matt Gray, Shane Hankins, John Havens, Scott Heiferman, Jesse Hirsh, Tony Burman, Ellen Langer, Alice Marwick, Barbara Pantuso, Meredith Perry, and many more.
TOPICS:
Community:
Connections & Relationships, Social Currency
Culture:
Newsmakers, Storytelling
Environment:
Privacy, Real & Virtual Worlds
Sample content:
– Robot Evolution
– Connection & Relationships
– Identity: Are you the same person online and off?